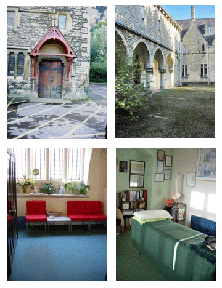 Appointments for Craniosacral Therapy
and Reiki in Stroud

Weekly
Monday - Thursday afternoon and evening - times to be booked with Millie
at the beautiful Old Convent.
[email protected]
07754 182 082

Reiki Attunement: dates by arrangement in Stroud and London


Reiki Shares
First Wednesday of the month. Please confirm with Millie by text or email if you are coming.



Millie's Practice at The Old Convent

Address: F21a, The Old Convent, Beeches Green, Stroud, GL5 4AD
Please click here for a map.
Appointments for Craniosacral Therapy
and Reiki in London

Millie works once a month month in London at:
29 Copley Park, Streatham, London SW16 3DD

heck with Millie for possible dates




Reiki attunementts by arrangement

Reiki 2 attunements by arrangement

Click here for a map

Please click here to send an email to Millie to make an appointment in Stroud or London.
Alternatively you can call her on 07754-182082