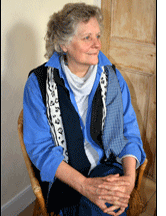 Welcome

Welcome to my website which focuses on my therapeutic work with cranio-sacral therapy, Reiki and Reiki Training and Attunements and my work with animals. It wouldn't be right to leave out my artwork, so please have a look at my Sculpture and Artwork page and do have a look for more information on each page.

TREATMENTS
I am passionate about cranio-sacral therapy and helping people back to health. I am lucky to work with many people interested in exploring the causes of their physical, mental and emotional issues. I enjoy being part of the progress they make.

I believe the body has an innate ability to heal itself, but due to the hectic pace of life, we don't always have time to sit in stillness and allow the body time to heal.

My job as a therapist is to listen to your body in a safe, supportive, loving, non invasive and non manipulative way and to facilitate the healing process.
I believe the way I work is a form of body psychotherapy

Working with mothers and babies in the craniosacral context is a privilege particularly since it can have such profoundly beneficial effect so early in life.

Please click here to read some of my client testimonials.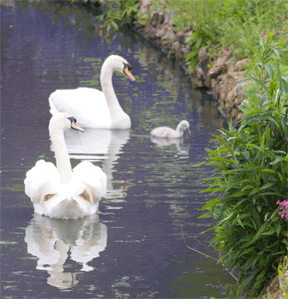 Reiki is a wonderful part of my practice and one that really benefits people experiencing the stress and anxiety of modern day living.

Reiki is energy that flows through all living things. When the energy flows freely there is balance and harmony within and around us, we experience well being and calm.

My role as a Reiki practitioner is to act as a channel for the Reiki "universal life energy" and activate the natural healing ability of your body and trigger the process which helps it restore your physical, emotional and spiritual well being.

The Reiki energy will help unblock areas that feel held and it will balance the chakras.

As a Reiki Master I am offering attunements in first and second degree Reiki.

Reiki is a wonderful tool/ability to have, to self heal and support our family, friends, animals and plants and even the universe!!
Available to all who want to work with this wonderful healing energy.

Please click here for more details.

The common theme of all my therapies is to empower people to achieve their own wellbeing, mentally, emotionally and physically. Supporting them so that they are able to take responsibility for their own health and the way they choose to live their lives..

Investments
Adults, children babies - 1 hour session £60
Allow 1 hour and 15 minutes for the first session

If a longer session is required it will be discussed and agreed at the time

Distant healing 15 minutes £30

How to get in touch:
If you have any questions or would like to arrange an appointment you can reach me on
07754 182 082
m.wood.swanepoel@gmail.com

Alternatively
Please click here to contact me about any aspect of my work.
photo: © Louise Wilde. Clissold Park Spring 2014
October
ART WORK IS FOR SALE.


.
curved bowl but check gallery on milliewoodswanepoelart.com for functional items